Meilleur offre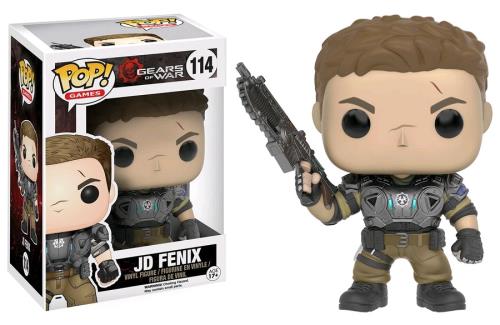 Les offres
4 offres
FNAC
Figurine Funko Pop Gears of War JD Fenix 10 cm
Fnac.com : Figurine Funko Pop Gears of War JD Fenix 10 cm - Petite figurine. Achat et vente de jouets, jeux de société, produits de puériculture. Découvrez les Univers Playmobil, Légo, FisherPrice, Vtech ainsi que les grandes marques de puériculture : Chicco, Bébé Confort, Mac Laren, Babybjörn...
8,25 €
3 févr. 2021
FIGURINES GOODIES
JD FENIX / GEARS OF WAR / FIGURINE FUNKO POP
JD Fenix est le fils du célèbre Marcus Fenix du jeu vidéo Gears Of War. Il fit partie des outsiders pendant un temps à la sortie de l'académie avant de rejoindre l'armée comme son père. Funko l'a représenté avec son armure, ses cheveux clairs et les quelques cicatrices sur son visage. Une figurine très réussie qui ravira les fans de la saga.
13,90 €
3 févr. 2021
CDISCOUNT
Figurine Funko Pop! Gears of War : Jd Fenix
Figurine Funko Pop! Gears of Wars : Jd Fenix. 9,5cm
13,99 €
3 févr. 2021
DARTY
Figurines personnages Funko Figurine gears of wars - jd fenix pop 10cm
14,00 €
3 févr. 2021