Meilleur offre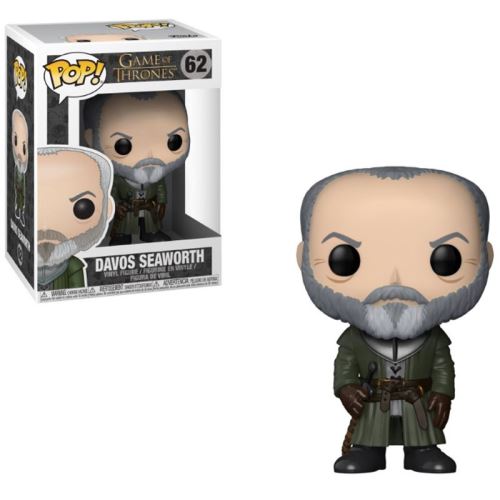 FNAC
12,73 €
3 févr. 2021
Les offres
4 offres
FNAC
Figurine Funko Pop Game of Thrones Davos Seaworth 9 cm
Fnac.com : Figurine Funko Pop Game of Thrones Davos Seaworth 9 cm - Petite figurine. Achat et vente de jouets, jeux de société, produits de puériculture. Découvrez les Univers Playmobil, Légo, FisherPrice, Vtech ainsi que les grandes marques de puériculture : Chicco, Bébé Confort, Mac Laren, Babybjörn...
12,73 €
3 févr. 2021
ZAVVI
Figurine Pop! Game of Thrones - Davos Seaworth
Vos personnages préférés de Game of Thrones sont maintenant disponibles en Funko Pop ! Vinyl ! Cette figurine mesure environ 9 cm et elle est emballée en boîte-fenêtre.
12,99 €
3 févr. 2021
FIGURINES GOODIES
DAVOS SEAWORTH / GAME OF THRONES / FIGURINE FUNKO POP
Davos Seaworth était le fidèle général sous les ordres de Stannis Baratheon avant qu'il décide de suivre Jon Snow et sa cause dans la série de HBO Game Of Thrones. Davos est ici représenté par Funko avec ses modestes vêtements et le petit sachet contenant les os de ses phalanges manquantes. Un personnage sympathique arrivant enfin en figurine pop pour compléter votre collection.
13,90 €
3 févr. 2021
DARTY
Figurines personnages Funko Figurine game of thrones - ser davos seaworth pop 10cm
14,00 €
3 févr. 2021