Meilleur offre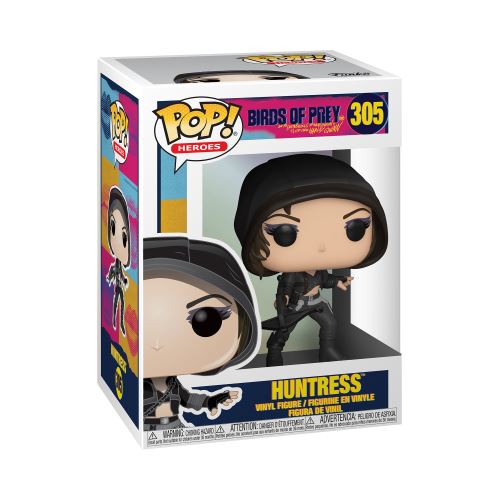 Les offres
5 offres
FNAC
Figurine Funko POP Heroes Birds of Prey Huntress
Fnac.com : Figurine Funko POP Heroes Birds of Prey Huntress - Petite figurine. Achat et vente de jouets, jeux de société, produits de puériculture. Découvrez les Univers Playmobil, Légo, FisherPrice, Vtech ainsi que les grandes marques de puériculture : Chicco, Bébé Confort, Mac Laren, Babybjörn...
6,00 €
3 févr. 2021
ALTERNATE
Pop Heroes: Birds Of Prey- Huntress, Figurine
Funko Pop! DC, collectionnez-les tous! Ces figurines en vinyle très stylisées se développent à un rythme encore inédit dans le monde des objets à collectionner. Une version drôle et tout en style de vos personnages préférés: films, dessins animés, bandes dessinées, shows TV et bien plus! Issu de ",DC",, Birds of Prey- Huntress! Taille approximative: 10 cm.
9,59 €
3 févr. 2021
ZAVVI
Figurine Pop! Huntress - Birds Of Prey - DC Comics
Tes personnages préférés de Harley Quinn - Birds Of Prey sont désormais disponibles en figurine Funko Pop! & Porte-clé Pop!
12,99 €
3 févr. 2021
FIGURINES GOODIES
HUNTRESS / BIRDS OF PREY / FIGURINE FUNKO POP
13,90 €
3 févr. 2021
DARTY
Figurine Funko Dc comics les anges de la nuit - figurine pop! Huntress 9 cm
21,49 €
3 févr. 2021