Meilleur offre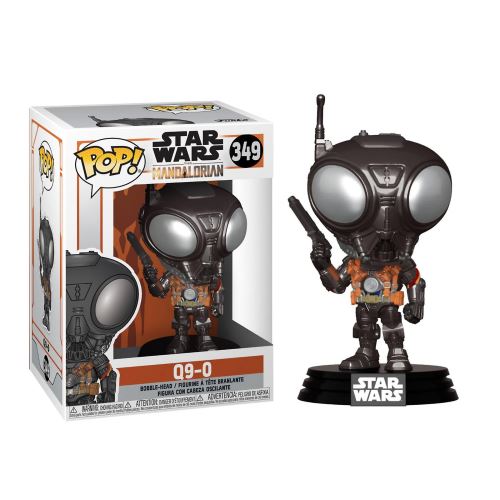 FNAC
11,49 €
3 févr. 2021
Les offres
4 offres
FNAC
Figurine Funko Pop Huckleberry N°9
Fnac.com : Figurine Funko Pop Huckleberry N°9 - Petite figurine. Achat et vente de jouets, jeux de société, produits de puériculture. Découvrez les Univers Playmobil, Légo, FisherPrice, Vtech ainsi que les grandes marques de puériculture : Chicco, Bébé Confort, Mac Laren, Babybjörn...
11,49 €
3 févr. 2021
CDISCOUNT
Figurine Funko Pop! Star Wars: Mandalorian - Figurine Funko Pop! 9 (MT)
11,88 €
3 févr. 2021
FIGURINES GOODIES
Q9-0 / STAR WARS THE MANDALORIAN / FIGURINE FUNKO POP
Q9-0 est un androide avec qui The Mandalorian doit partir en mission, un peu contre son gré, quand il accepte d'aider d'anciens alliés à faire échapper un des leurs de prison. Funko l'a représenté avec son corps humanoide mais surtout sa tête ressemblant beaucoup à celle d'une fourmi ou d'une mouche avec ses très gros yeux noirs. Une figurine très détaillée et réussie pour cet androide à l'apparence unique.
13,90 €
3 févr. 2021
DARTY
Figurine Funko Star wars the mandalorian - figurine pop! Q9-zero 9 cm
15,00 €
3 févr. 2021