Meilleur offre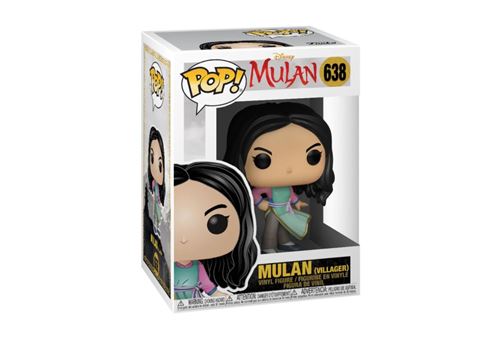 Les offres
5 offres
FNAC
Figurine Funko Pop Disney Mulan Villager
Fnac.com : Figurine Funko Pop Disney Mulan Villager - Petite figurine. Achat et vente de jouets, jeux de société, produits de puériculture. Découvrez les Univers Playmobil, Légo, FisherPrice, Vtech ainsi que les grandes marques de puériculture : Chicco, Bébé Confort, Mac Laren, Babybjörn...
8,95 €
3 févr. 2021
ZAVVI
Figurine Pop! Mulan Villageoise - Disney Mulan (Remake)
The all new Disney: Mulan Funko Pop! Vinyl's are here! Mulan is here to join your collection! I was just washing, so now I'm clean, and I'm gonna go. Bye-bye! - MulanTo help save her ill father from serving in the Imperial Army, a young, fearless woman disguises herself as a man to battle invaders from the North of China.Figure measures about 3 3/4 inches tall and comes packaged in a window display box, please note images shown are artwork and final product produced may vary.
12,99 €
3 févr. 2021
FIGURINES GOODIES
MULAN VILLAGER / MULAN / FIGURINE FUNKO POP
13,90 €
3 févr. 2021
CDISCOUNT
Figurine Funko Pop! Disney: Mulan (Live) - Villager Mulan
14,99 €
3 févr. 2021
DARTY
Figurine Funko Mulan - figurine pop! Mulan villager 9 cm
28,40 €
3 févr. 2021