Meilleur offre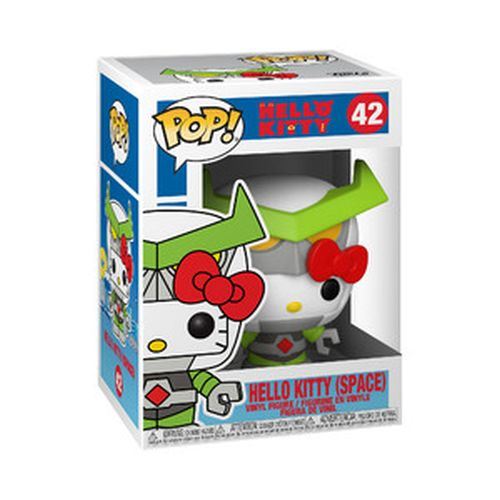 FNAC
12,30 €
3 févr. 2021
Les offres
4 offres
FNAC
Figurine Funko Pop Sanrio Hello Kitty Space Kaiju
Fnac.com : Figurine Funko Pop Sanrio Hello Kitty Space Kaiju - Petite figurine. Achat et vente de jouets, jeux de société, produits de puériculture. Découvrez les Univers Playmobil, Légo, FisherPrice, Vtech ainsi que les grandes marques de puériculture : Chicco, Bébé Confort, Mac Laren, Babybjörn...
12,30 €
3 févr. 2021
ZAVVI
Hello Kitty Kaiju Space Kaiju Pop! Vinyl Figure
The Hello Kitty Kaiju collection is here! Here we have the Space Kaiju, up in the atmosphere it may seem like because the Space Kaiju is farthest away of all the Kaiju's, that it's the least dangerous. However, with it's robotic pincer arms and incredibly cool space suit, it's not one to be messed with. This Hello Kitty Kaiju Space Kaiju Funko Pop! Vinyl comes packaged in a window displayed box and measures approximately 3-3/4 inches tall.
12,99 €
3 févr. 2021
FIGURINES GOODIES
HELLO KITTY SPACE / HELLO KITTY / FIGURINE FUNKO POP
13,90 €
3 févr. 2021
DARTY
Figurine Funko Figurine funko pop! Ndeg42 - hello kitty x pacific rim - hello kitty space kaiju
28,82 €
3 févr. 2021