Meilleur offre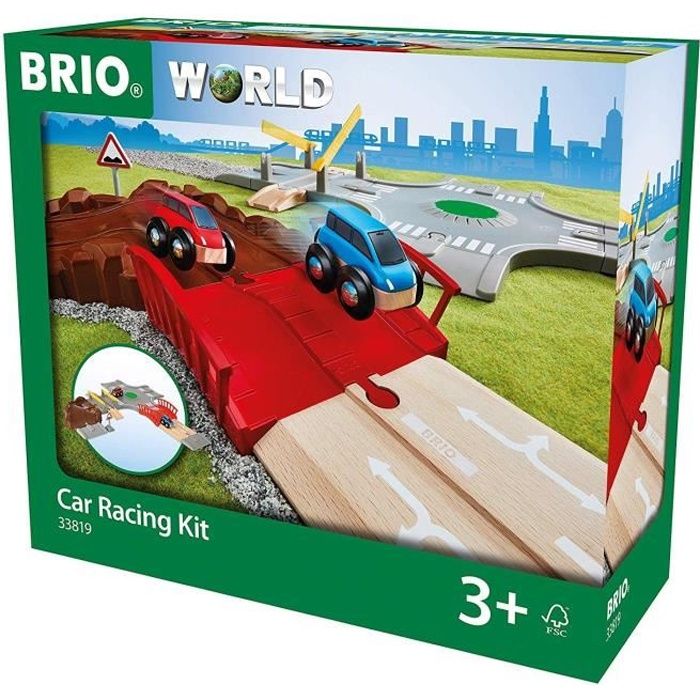 CDISCOUNT
23,96 €
3 févr. 2021
Les offres
4 offres
CDISCOUNT
BRIO World - 33819 - Circuit Course de Voitures
BRIO World - 33819 - Circuit Course de Voitures
23,96 €
3 févr. 2021
ZAVVI
Brio Car Racing Kit
Buckle up your seat belts and let's race. The 14-piece Car Racing Kit gives you everything you need to create an exciting on- and off- road car racetrack including 2 toy cars, off-road terrain curve, a bridge, a roundabout, railway crossing plus ramps and straights. You can even connect the kit to your existing BRIO World road and railway to add an even more realistic dimension to the role-play. Includes 2x Cars, 1x Sign, 1x Raised Curve, 1x Bridge, 1x Road Joining Piece, 1x Junction, 1x Crossing, 2x Railway Ramps, 4x Road Ramps.The track layout measures 59.5 x 43.3cm. Required. Suitable for ages 3 Years and up. Manufactured to BRIO's high standards and from FSC Certified wood. Each set is fully compatible with other BRIO sets, tracks and trains. BRIO products are made from very high quality plastic and Beech wood from sustainable sources. The Trains, Wagons, Carriages, and Road Vehicles all feature the classic BRIO magnetic couplings allowing for easy connection to each other.
33,49 €
3 févr. 2021
FNAC
Circuit course de voitures Brio World
Fnac.com : Circuit course de voitures Brio World - Circuit train. Achat et vente de jouets, jeux de société, produits de puériculture. Découvrez les Univers Playmobil, Légo, FisherPrice, Vtech ainsi que les grandes marques de puériculture : Chicco, Bébé Confort, Mac Laren, Babybjörn...
40,27 €
3 févr. 2021
DARTY
Véhicules miniatures Brio 33819 circuit course de voitures
41,34 €
3 févr. 2021