Meilleur offre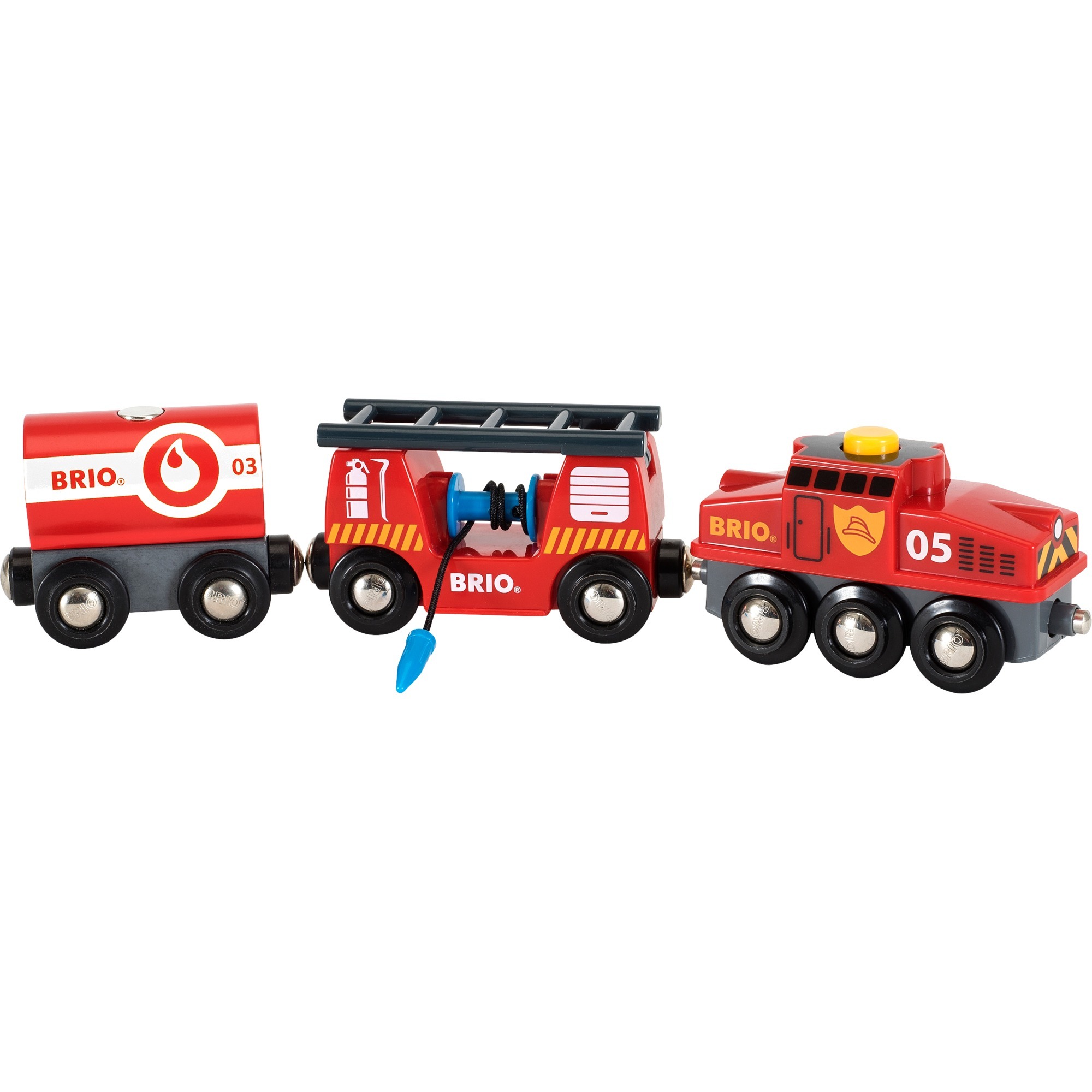 ALTERNATE
16,99 €
3 févr. 2021
Les offres
4 offres
ALTERNATE
Train des Pompiers
Appuyez sur le bouton de la locomotive pour déconnecter automatiquement les wagons et intervenir d',urgence, Lorsque vous êtes proche du feu, détachez le wagon-citerne et déroulez la lance à incendie, Train manuel et chargement d',eau amovible et aimanté pour interagir avec les grues magnétiques BRIO,
16,99 €
3 févr. 2021
ZAVVI
Brio Rescue Fire Train
The BRIO Rescue Fire Train is an amazing bit of kit. Not only is it ideal for fighting fires but both the wagons can easily disconnect with a push of the button on top of the engine. The wagons are pushed away so the train can get away and call for help. Includes 1x Engine, 1x Hose Trailer, 1x Water Tanker. The item measures 24.2 x 3.4 x 4.9cm. Crafted using FSC sourced European beech wood and high-quality plastics the BRIO World railway range is suitable for ages 3 Years and up and make ideal gifts for boys and great gifts for girls. BRIO Trains, Engines, Wagons, Carriages, and Vehicles feature the classic BRIO magnetic couplingsfor easily hook up! All train sets, rails, accessories and destinations feature the classic wooden train track allowing for easy connection to each other and expand your ever expanding BRIO World. We know that children sometimes play with toys in other ways than expected. That's why we test our products thoroughly to our strict safety requirements which in many cases are tougher than the legal requirements. BRIO Railway Sets make a great birthday gift or smashing Christmas gift.
21,99 €
3 févr. 2021
FNAC
Brio World 33844 Train Des Pompiers
Fnac.com : Brio World 33844 Train Des Pompiers - Autre train. Achat et vente de jouets, jeux de société, produits de puériculture. Découvrez les Univers Playmobil, Légo, FisherPrice, Vtech ainsi que les grandes marques de puériculture : Chicco, Bébé Confort, Mac Laren, Babybjörn...
21,99 €
3 févr. 2021
DARTY
Trains Brio 33844 Train des Pompiers BRIO
31,72 €
3 févr. 2021